Computer Concepts
Computer Concepts has been trading since 1980 - quite an old company among UK software houses. During this time the company has grown from a two-man operation selling utilities for the Acorn Atom into a multi million pound company specialising in innovation and research in both hardware and software.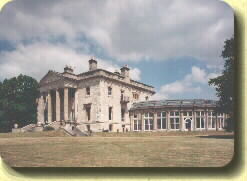 Most of Computer Concepts' software is written by programmers who work at Gaddesden Place. The whole of the administration side is also based here; the company handles its own marketing, assembly and despatch and all of the documentation is produced in-house on Risc-based DTP systems.
Computer Concepts is one of two companies in the Xara Group; visit the home page of the other company, Xara Limited, which produces graphics software for Windows, including a version of ArtWorks called Xara X.
---
© Copyright Computer Concepts
For more information about this site, contact webmaster@cconcepts.co.uk.