ArtWorks is an entirely new graphics illustration program for the Archimedes range of computers. ArtWorks will prove invaluable to all users by providing the most powerful and easiest to use graphics program available for Acorn RISC computers - a perfect complement to our other publishing products.
ArtWorks features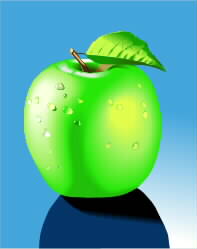 Features include:
Full anti-aliasing of all drawings - a first for any drawing program, this considerably enhances the screen quality.
On screen colour dithering to simulate a full spectrum of colours in both 16 and 256 colour screen modes.
A simple to use toolbox, and constant info bar display for full feedback, and control of, the current selected tool, e.g. when the text tool is selected the info-bar shows the font, size, and aspect ratio.
Super fast screen redraw. Up to twice as fast as !Draw.
A fast and simple graduated colour fill tool. A single click-drag operation can fill any object with a smooth graduated or radial colour fill from any colour to any other colour.
A blend tool which allows in-betweening, or morphing, from one object into another. ArtWorks goes further with this tool than any other by providing dynamic blends - so that if you alter either the start or end object, then all the intermediate objects are instantly recalculated and redrawn. Ideal for special effects and sophisticated colour highlights.
An envelope tool provides lightning fast distortions of objects. It allows drawings or parts of a drawing to be pulled and stretched as if they were printed on a rubber sheet.
A perspective tool which allows objects to be rotated in three dimensions to provide an accurate and realistic perspective look.
A text tool which provides the ability to enter lines of text, in any font, directly on screen. It even allows text to be rotated, filled with a graduated colour and still be edited directly on screen. And this works on both RISC OS 2 and 3.
Text round a curve allows lines of text to be accurately fitted to follow any desired curve or line.
A freehand drawing tool which provides the easiest possible line drawing. Although ArtWorks does provide very powerful bezier curve creation and editing facilities, the freehand tool allows you to draw with the mouse exactly as you would with a pen or pencil.
Interactive tools. All operations in ArtWorks are interactive, so that you can see the effect of a particular tool as you use it. For example, using the rotate tool means that the object rotates as you drag with the mouse, rather than just when you let go. The difference is enormous since operations that used to require many trial and error attempts can now be performed completely accurately first time.
Undo. Perhaps the most powerful feature of ArtWorks is that all operations can be undone. So you never need worry about making a mistake or experimenting since you can be sure than anything you do can be undone.
Very comprehensive print facilities cater for almost all types of printers from simple dot-matrix to PostScript based imagesetters. It can tile output across any number of pages (great for producing posters) and for the professional user it can produce four colour (and spot colour) separations.
Full support for 24-bit sprites and our new graphics loader system. TIFF loader included and others are available.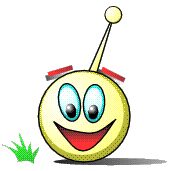 ArtWorks is a modular program, with the ability to add tools for extra functionality built into it. Several tools have been written and the Freeware and Shareware modules are available for download from this site. ArtWorks is available only on floppy disc.
Although ArtWorks can be used for professional quality illustration work it is also ideal for anyone wanting to create any form of illustration, no matter how simple. Its speed and ease of use not only make it more fun but also more productive.
The package
A 200-page spiral bound reference manual with full index.
A further 60 page Rough Guide and font listing booklet.
A 48-page full colour printing guide.
15 discs in total, consisting of the program disc, a utility disc with simple screen mode selector and new mode module and the font and clip art discs.
8 font discs and font installation utility holding 220 outline fonts, mostly headline or display fonts, suitable for use with ArtWorks or other desktop programs.
5 discs containing example ArtWorks files and clip-art.
Pricing
RRP: £169.00 inc VAT
Site licences available - ask for details.
System requirements
2 MByte required. Works with all Acorn RISC computers.
PC Users
We've developed a Windows version of ArtWorks called Xara X - see the Xara X page on the Xara Ltd site.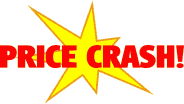 Upgrade ArtWorks to Xara X and get a an impressive discount. See here for more details.
Reviews
ArtWorks is quite simply the best vector drawing software on the Arch.
Having just purchased a 486 computer, no-one is more disappointed than I to find that CorelDRAW looks pretty pedestrian compared to ArtWorks on the Archimedes.
Computer Shopper
It's the best art program ever to hit the Archimedes
Archimedes World
I for one would have no hesitation in recommending ArtWorks to anyone, to use either on a professional basis or for pleasure.
Acorn Computing
...it forms what is perhaps the easiest to use, but most advanced graphic illustration package on any personal computer today.
Acorn User
In summary I think ArtWorks is a wonderful program and I am astonished the asking price is below £200 inc VAT
Archive
---
© Copyright Computer Concepts: page last updated 1 Nov2001
For more information about this site, contact webmaster@cconcepts.co.uk.